| | | |
| --- | --- | --- |
| &nbsp | | |
Just in time for an early spring, join us for readings of four plays that will have you buzzing...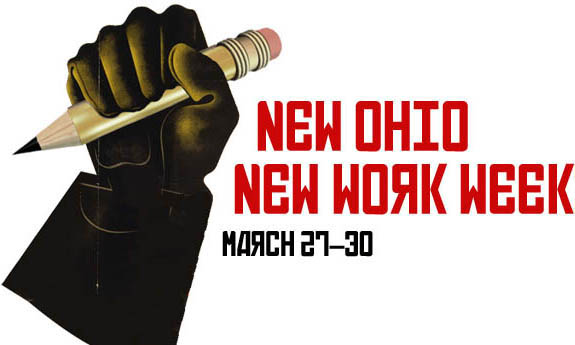 Tuesday Mar 27 7:30
People Like Us
by Dan Trujillo
dir Tom Butler
Brendan and Neil live the charmed life: model girlfriends, gorgeous renovated loft, six-figure incomes. Exit Neil, on an unannounced sabbatical; enter a strange homeless couple who seem to have moved in overnight. Amidst cryptic emails, miniature paintings, violence against sandwiches, and an ill-fated trip to Singapore, the questions begin to arise: how far will Brendan go to drive them away... and whose loft is it, really?
Wed Mar 28 7:30
Girls in the Eddy
by Stacy O'Neill
dir Samuel Buggeln
On the west coast of Florida, in a laundromat near the beach, 17-year-old Chrissy Ford has been washing her clothes every day for the past four weeks. When a note from the laundry attendant threatens her long-term plans, she enlists the help of two unsuspecting customers only to discover she's not the only one trying to make a clean break.
Thurs Mar 29 7:30
Nefaraland
by John Kaplan
dir Nancy Robillard
In 1972 Abraham Innerfield, advertising man, takes flight from his Scarsdale home to write the Good Enough American Novel. He touches down in the middle of a civil war in the small West African country of Nefaraland, where he is hired by an Addabe warlord named The Colonel to sell revolution and re-make the film The Godfather, Africa-style. Forty years later, the novel he wrote about his adventures has become a cult favorite. Coppola is interested. Abe is dying. His daughters just want to know why he left.
Fri Mar 30 8:00
Nibbler
by Ken Urban
dir Stephen Brackett
It's the summer of 1992 in Medford, New Jersey. Adam and his gang of friends face life after high school. Matt and Hayley are sweethearts that harbor secrets. Tara is hoping she can ditch state school for an Ivy education, and Pete needs to face his not-so-secret desires. But when the fivesome encounter a mysterious visitor from another world, their lives are forever changed. A dark comedy about that time when everything and nothing seems possible.
curated by Samuel Buggeln
free. reservations encouraged. reserve@newohiotheatre.org