SPECIAL
ANNIVERSARY
EDITION
Since its inception in 1994, over a hundred emerging companies and more than a thousand theatre artists have presented their work in Ice Factory. Today many of those companies are quite well-known, as they continue to thrive and shape the theatre landscape.

In honor of our 25th anniversary, we asked a few of our illustrious alumni who they think is moving the new theatre dial these days.

Our guest curators are Elevator Repair Service, Pig Iron Theatre, New Georges, Second Generation, the TEAM, and Half Straddle. Ice Factory 2018 is their answer.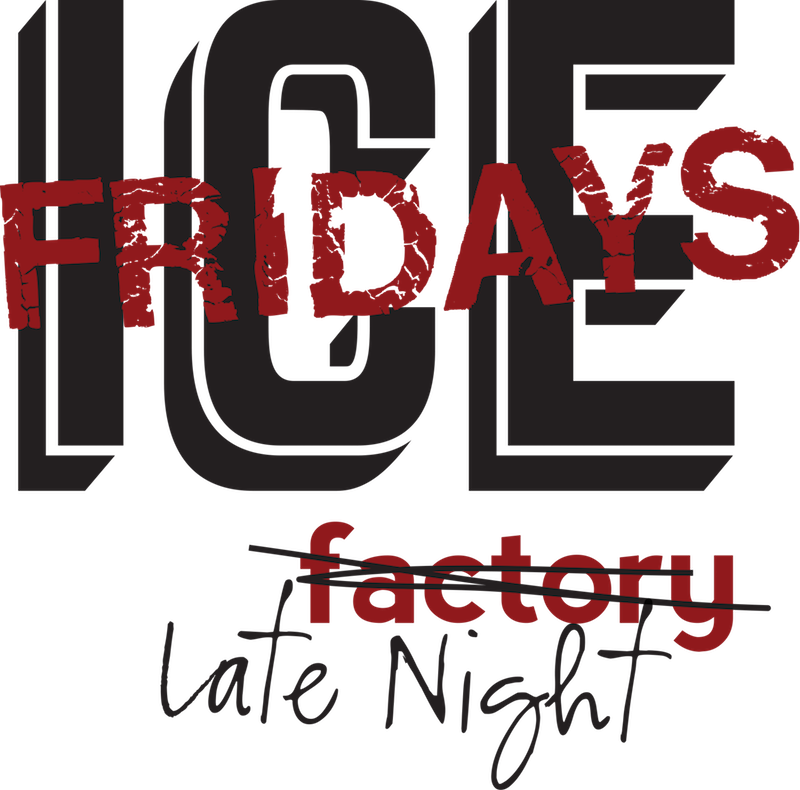 Fridays On Ice is our late-night performance salon, featuring artists typically found performing in nightclubs, bars, and private apartments.

Each evening is hosted by an impresario of this alternative storytelling community and features cutting-edge micro-works by some of NYC's cagiest short-form theater-makers.
REUNION
PARTY!
JULY 19
Following the Ice Factory performance
9pm–11pm
(or the sitter calls)

Old FRIENDS. New friends. Groove to the ambient sounds of DJ SILKY in a rare late-career sighting!
25 YEARS
OF ARTISTS
Adobe Theatre
anecdota
Anonymous Ensemble
Aztec Economy
Banana, Bed & Bodice
Bentertainment
Bess and George
Big Time Action
Blessed Unrest
B.Reese & Matthew Maher
Bruce Folk
Bug Co.
Built for Collapse
Cafe Antarsia Ensemble
Carroll Simmons
Christine Zang
Clancy Productions
CollaborationTown
Concrete Temple
Conni's Avant-Garde Restaurant
Creation Production
C.R.T (Milan)
Crux Theatre
Daria Fain
Deep Ellum
Doorika
El Gato Teatro
Elevator Repair Service
Everywhere Theatre Group
Favored Nations
Fay Simpson Dance
Foundry Theatre
Foxy Henriques/Circuit Theater
George & Co.
Glass Bandits
Godlight Theatre Co.
Half Straddle
Hangdog Theatre
HERE Art Center
Hook & Eye
Hush Productions
Illo Tempore (Italy)
Immigrants' Theatre Project
International WOW
Inverse Theatre
Jane Comfort & Co.
Jess Barbagallo / Chris Giarmo
Jonathan Solari
Joshua William Gelb/ Stephanie Johnstone
Jude Domski
Karinne Keithley / Maria Goyanes
K. P. Stuart & M. Sherwin
Lenora Champagne
Les Freres Corbusier
Little Lord
Live Source
Matthew Earnest
Marion Schoevart
Morgan Gould & Friends
Ma-Yi Theatre Co.
Meta-Phys Ed.
Melisa Tien /Tamilla Woodard
M.Lattin
Monkey Wrench
Neo Labos
New Georges
Our Voices Theater
Pat Kauffman
People Can Run
Piehole
Pig Iron Theatre
Rady&Bloom
Rat Fest (action)
Ratazzi Brothers
Rebeca Ramirez
Rich Crooks
Richard Nash-Siedlecki
Rindfleisch
Riot Group
Ripe Time
Robert Lyons / Oliver Butler
Robert Saietta / Rebecca Hart / D.J Mendel
Rude Mechs (TX)
Sabooge
Salt Theatre
Second Generation Productions
Sightline Theatre
Soho Think Tank
Sponsored by Nobody
Steps Theatre
Steven Haworth / Jamie Richards
Stolen Chair Theatre Co.
Studio 42
Subjective Theatre Co.
Sweet Theatre Project
The Anthropologists
The Assembly
The Best
The Bushwick Hotel
The Byzantine Choral Project
The Drunkard's Wife
The Flying Machine
The Lacy Project
The Mad Ones
The New Wild
The Other Theatre
the TEAM
Trav S.D.
Undermain Theatre
Universal Bellows
Untitled Theatre Co. #61
Vampire Cowboys
Wax Factory
Witness Relocation
Works Productions

"An annual celebration of the weird, the wild, and the
unexpectedly wonderful."
-- The New York Times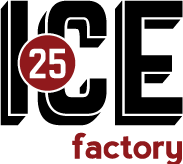 New Ohio Theatre presents
ICE FACTORY 2018
JUNE 27 - AUGUST 18
All performances at 7 PM
Tickets $20 / $16 Students
For tickets by phone: (866) 811-4111
Get a 4 PLAY ICE PACK and save 20%! Click here for details.



June 27 – 30
ONE-EIGHTH THEATRE
NUMBNESS: Chapter 2
An Archive Residency First Look Showing

A visceral, highly-stylized, unforgiving tragicomedy of the unfelt. An exploration of the physical and psychological state of feeling numb. What does it mean to be numb? Why are we numb? Is it possible to feel again? MORE INFO...






July 4 – 7
SAINT FORTUNE
ONE SMALL STEP
Guest Curator: Elevator Repair Service

Saint Fortune journeys through the Sixth Dimension to travel back in time to a moment of great ambition, the 1969 Apollo 11 Moon Landing. What they find there will change the course of alternate history forever. Utilizing an immersive sound and video design, they invite us to consider multiple dimensions, while encouraging us to care for the one world we know. MORE INFO...






July 11 – 14
HANNA LEA NOVAK
THE OPERA IS ALWAYS ON THE TABLE
Guest Curator: Half Straddle

A pre-teen girl and her mother attempt to navigate a tragic loss, both together and apart. A response to Sophocles' classic tragedy Ajax as filtered through personal family history, the play considers the mythic and mundane elements of girlhood and family. MORE INFO...






July 18 – 21
SARAH EINSPANIER / DEEPALI GUPTA / CAITLIN SULLIVAN
MADONNA col BAMBINO
Guest Curator: New Georges

Merry (with an E) is Christine's surrogate mother. Mary (with an A) is Christine's biological mother. Kristine (with a K) is Christine's biological mother's surrogate daughter. Martha is Christine's friend. Martha is having a baby. She can't decide on a name. A play about family (in many forms) with no yelling. MORE INFO...






July 25 – 28
ANTIGRAVITY PERFORMANCE PROJECT
DEAR DIARY LOL
Guest Curator: Pig Iron Theatre Company

Born verbatim from the real-life tween-teen diaries of the show's creators. Laugh, cringe, and cry at their most earnest desires, deepest fears, secret shames and terrible poetry, written as coming-of-age girls in the late 90s/early 2000s. MORE INFO...






August 1 – 4
ZHAILON LEVINGSTON
THE HOLE
Guest Curator: the TEAM

This riff on Cat on a Hot Tin Roof explores the relationship and personal struggles of two inmates in solitary confinement as they grapple with love, and face the choice between growing up and choosing life or succumbing to the pressures of "the hole." MORE INFO...






August 8 – 11
THE DRUNKARD'S WIFE
MADAME LYNCH
An Archive Residency First-Look Showing

A spectacle with music about Eliza Lynch, an Irish prostitute, who through fate and machination became de facto Empress of Paraguay in the mid-19th century. Later reviled for fomenting war, this show focuses on her doomed project of bringing European high culture to the inhabitants of a country that neither understood nor desired what she offered. MORE INFO...




August 15 – 18
CHUM / GRAGTMANS
LOVE
Guest Curator: Second Generation Productions

Two people meet, and the sky cracks open. LOVE is an exploration of love in its myriad of forms: the good, the bad, the ugly, the beautiful, the mysterious and all the spaces in between. With original music and spoken-word. MORE INFO...



Ice Factory is made possible in part through funding from the NYC Dept. of Cultural Affairs, the New York State Council on the Arts, The Fan Fox and Leslie R. Samuels Foundation, and The Mental Insight Foundation.