WHAT IS ICE FACTORY?
Ice Factory is our OBIE award-winning summer festival of new work.

Every summer we invite the most exciting downtown companies to present their latest projects in an environment of generosity, dialogue, and inspiration. ICE FACTORY is a place where artists can take risks, try out new ideas, and bring their projects to a new level.

Plays introduced in Ice Factory have gone on to garner Drama Desk nominations, OBIE Awards, Audience First Awards in Edinburgh, Off-Broadway productions, commercial runs, and national and international tours.
"The temperature is now much more moderate, [but] the lineup isn't any less scorching!"
-- The Village Voice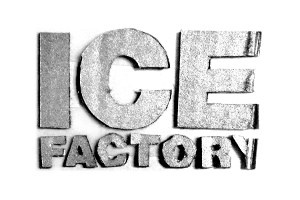 New Ohio Theatre presents
ICE FACTORY 2014
JUNE 25 - AUGUST 2
All shows at 7 PM
OUR 21ST ANNIVERSARY SEASON
New Ohio Theatre is a two-time OBIE Award-winning performance venue that serves the vast independent theatre community of New York and the adventurous audiences who love them. From our home on Christopher Street, we aim to establish a professional, high-profile platform for the independent theatre community, reestablishing the West Village as a destination for mature, ridiculous, engaged, irreverent, gut-wrenching, frivolous, sophisticated, foolish, and profound theatrical endeavors.

Ice Factory is made possible in part through funding from the NYC Dept. of Cultural Affairs, the New York State Council on the Arts, The Peg Santvoord Foundation, The Foundation for Contemporary Arts, The Fan Fox and Leslie R. Samuels Foundation, and the generous support of patrons like you!